Hello girls...
Today I'm sharing orange,orange peels and orange juice benefits for skin and hair. Oranges are really good for people who have problem skin like dull ski, acne and blemish.
Usually people who eat oranges discard the orange peels but orange peels contain some beneficial compounds. Orange peels has much higher concentration of
vitamins, minerals and nutrients.
If you are looking for a natural face mask and scrub,which give you a healthy glow...orange is for you.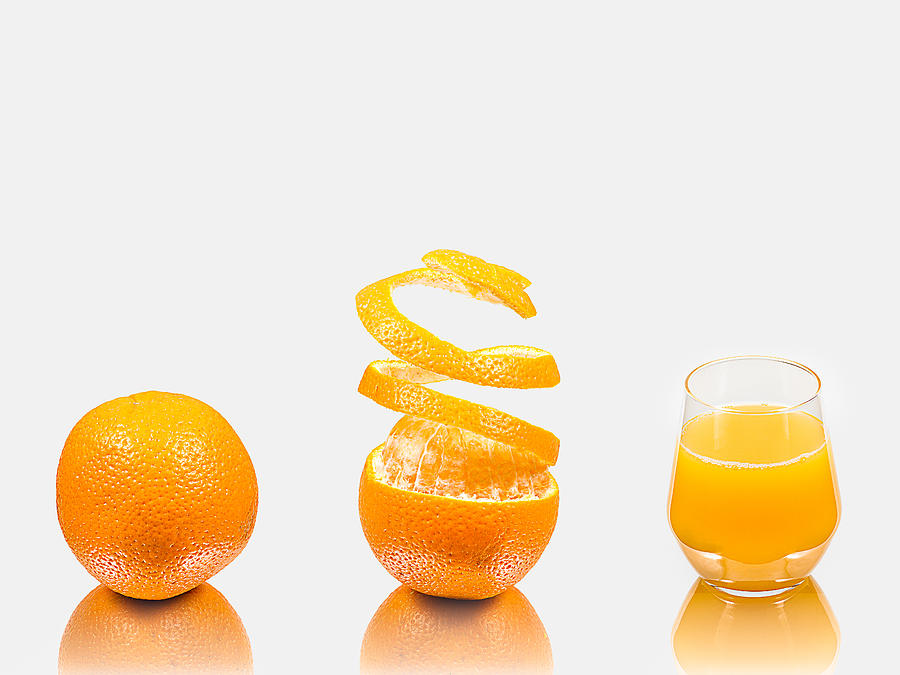 Why orange?
it contains vitamin C which is good for our skin

it is a natural skin bleacher just like lemon

it helps lighten the dark blemish spot and acne scars naturally

it is natural astringent which makes the skin tone even,tighten,firmer,dries out the acne and control excessive oil

it naturally cleanser which cleans the pores,braking down the oil and dust

it protect your skin from harmful UV rays

it prevent blackheads,whiteheads and acne

it improve the blood circulation

it helps to reduce the wrinkles
Note

~ use only organic, pesticides free orange peels
Things you need to make orange peels powder...
dry organic orange peels

a food processor/blender/grinder
How to make?
wash your hands and select some good quality organic oranges

thoroughly wash and pat dry

cut the top most layer/peel of orange

spread the orange peels in a tray

cover the tray with a thin cloth to prevent dust

place that tray in the shaded area for 5-6 days

once the peels are completely dry put them in a food processor/blender/grinder and grind into coarse powder.

keep it in airtight box ALWAYS
Beauty and orange...
Exfoliating your skin ~ take 1tbs of coarse orange peels powder, 1tbs ground sea-salt and one 1tbs water or olive oil mix it and apply in circular motion. Wash it with warm water.
Orange peels scrub for acne prone skin ~ take 1tbs coarse orange peels powder, 1/2 tbs semolina/sooji and 2tbs water mix it and apply in circular motion.
Wash it with warm water.
Daily bleach ~ 1tbs orange peels powder and 1tbs yogurt mix it and apply it for 20 min.
Wash it with warm water.
For dandruff ~ take juice of one orange and 1 cup water mix it and fill it in a spray bottle. wash your hair and and spray the mixture all over your hair and wash it after 10 minutes.
To shrink your pores ~ apply freshly squeezed orange juice to all over your face and wash it after 5-7 minutes.
Skin refreshening spray ~ take 2 tbs
coarse orange peels powder and 2 cup water and boil it for 10 minutes. Let it cool down and strain it. Fill it in a spray bottle and keep it in the fridge(not more than one week)You can use it as a toner.
UV rays protector ~ boil one orange peel in 2 cup of water for 15 minutes. Strain it and let it cool down. Fill it in a spray bottle and keep it in fridge. Spray it on your face before leaving the house(at least 30 minute before)
Hope you
like the post and don't forget to leave your valuable comments...